PIGEON FORGE, Tenn. (March 2015) – Pigeon Forge will add another sport, basketball, to its youth sports resume when the National Youth Basketball League brings a 96-team tournament to town May 22-24.
Thirteen regulation-size basketball courts will be set up inside the LeConte Center at Pigeon Forge for teams of boys in the sixth, seventh and eighth grades.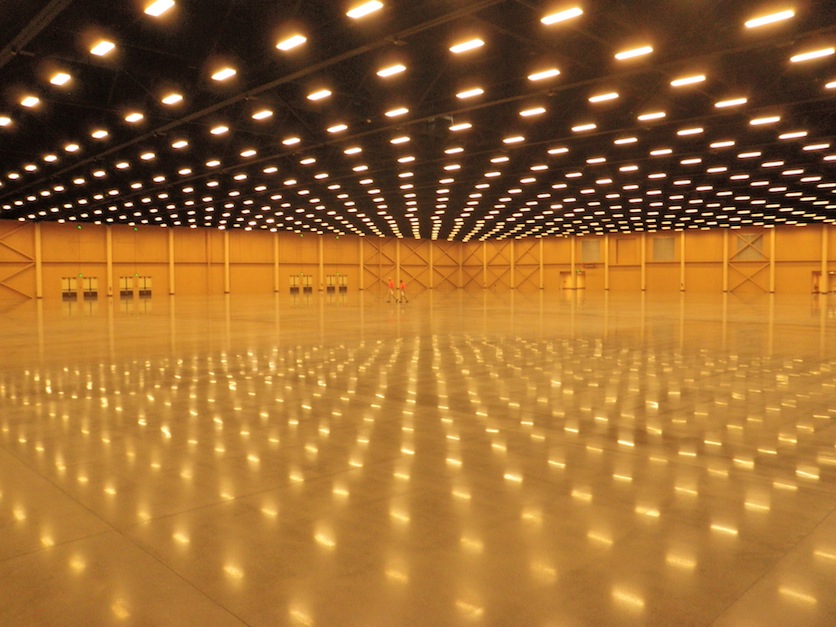 "Our league is three years old, and we're doubling our tournament schedule. Pigeon Forge is a big part of that growth and joins tournaments in Washington, D.C., and Richmond, Va., before a championship tournament in Columbus, Ohio," said league founder Dameon Key.
Key said the league's purpose is to improve grassroots basketball at the junior high level by providing a challenging series of tournaments for elite boys' travel teams.
"This is a major event on many levels," said Leon Downey, executive director of the Pigeon Forge Department of Tourism.
"First, it represents a large number of visitors for us. Second, it's our first major foray into youth basketball. Third, it's a totally new use of the LeConte Event Center," he said.
The basketball courts will fill the 100,500-square-foot LeConte Hall, the building's central space. Previous uses have included tradeshows, faith-based conferences, gymnastics competitions and the National Quartet Convention.
"We set LeConte Hall with a massive stage and almost 12,000 chairs for people to enjoy the concerts of the National Quartet Convention. It's going to be amazing to see the same location filled with basketball courts," Downey noted.
The court, goals and tournament housing organization will be provided by Travel Courts, a tournament expo company in Salt Lake City, Utah.
"We can create a gymnasium environment almost anywhere that the structural logistics make sense – from hotel ballrooms to convention centers – anywhere with enough square footage and ceiling height. The flooring works for any indoor sport, and I'm sure it will be quite a sight inside the LeConte Event Center," said Aimee Roberts, president of Travel Courts.
Key said the teams will come mostly from eastern states but that the league has teams throughout the U.S. and in Canada.
"Each team will play five games, and I'm sure many teams will schedule extra time to enjoy the attractions of Pigeon Forge," Key said.
Teams have 10 to 12 boys, plus coaches and parents, so the entire event may bring 2,500 or more people to Pigeon Forge.
Pigeon Forge's youth sports activity will increase substantially when the six-stadium $22.5 million Ripken Baseball Experience opens in 2016.
Details about the LeConte Event Center are at LeConteCenter.com, and information about visiting Pigeon Forge is at MyPigeonForge.com.
#
Contacts:
Tom Adkinson, APR
For the Pigeon Forge Department of Tourism
615-341-8796
Dameon Key
For National Youth Basketball League
706-831-3109