PIGEON FORGE, Tenn. (March 2015) – Quilts – the kind your grandmother made with love, skill and tradition – are the focus of A Mountain Quiltfest in Pigeon Forge from March 18-21.
The festival revolves around almost 80 classes led by nationally recognized instructors, a 20-category competition with more than $22,000 in prizes, a vendor mall featuring a variety of goods and highly visual displays of quilts of many designs.
All activity is at the LeConte Center at Pigeon Forge, and admission is free.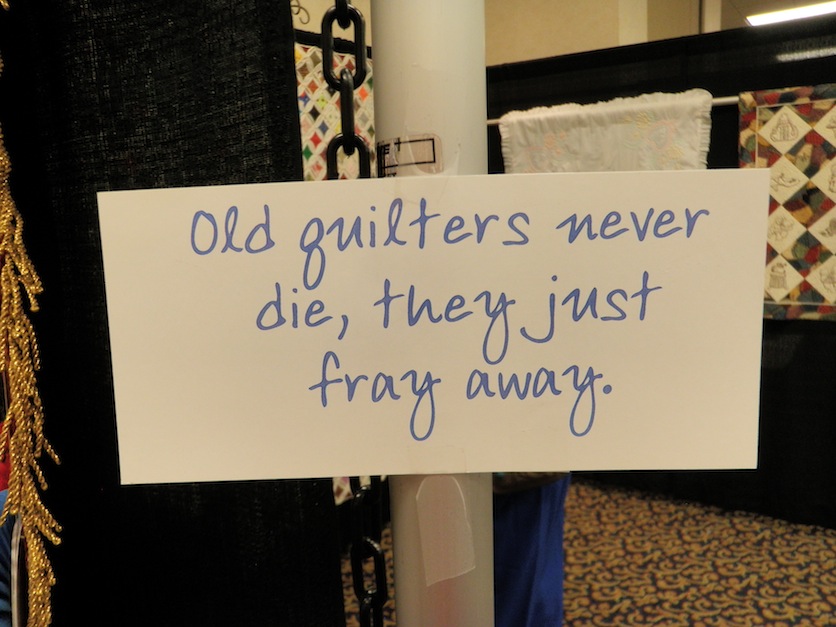 In addition to the classes, many people visit A Mountain Quiltfest to get appraisals of quilts that are family heirlooms.
"You needn't ever have held a quilting needle in your hand to enjoy 'A Mountain Quiltfest,'" said Butch Helton, manager of the Pigeon Forge Department of Tourism's special events office, which organizes the activity along with the Piecemakers and Sevier Valley Quilters guilds.
"Absolutely everyone can appreciate the skill and artistry on display. In a sense, it's a very special art show," Helton said.
Expect to see numerous quilts with Christmas motifs because Christmas is the theme of a special competition category for 2015.
Sandra Palmer, an American Quilter's Society certified appraiser, will appraise quilts on March 17, 19, 20 and 21 by appointment. She will handle walk-up appraisals if possible. (Make appointments by contacting Lana Bowes at 865-429-7350 or [email protected].)
Eleven antique quilt bed turnings are scheduled over the event's four days.  These are sessions where local quilters and guild members offer detailed information about collections of quilts made before 1965.
Information about visiting Pigeon Forge is at MyPigeonForge.com. Details of A Mountain Quiltfest are at MyPigeonForge.com/events/quiltfest.
#
Contact:
Tom Adkinson, APR
615-341-8796