PIGEON FORGE, Tenn. (March 2014) – WonderWorks is known for offering exciting exhibits that challenge the mind and allow guests of all ages to engage in physical activities. New to the attraction is the Astronaut Training Challenge, a four-person gyroscope at the Pigeon Forge, Tenn., location.
As many as four guests can be seated at a time.  After being secured, the gyroscope rotates and spins in various directions, enabling the riders to experience a feeling of weightlessness and the roll and tumble associated with outer space.
Mechanically, a gyroscope is a spinning wheel or disc in which the axle is free to assume any orientation.  The motions of this gyroscope are directed by the movement and shifting of the riders' bodies and the turning force.
According to Ed Shaffer, the general manager of WonderWorks, the Astronaut Training Challenge is included in the WonderWorks general admission price of $23.99 for adults and $14.99 for children (4-12) and seniors (55+).  All guests must be at least 54" inches to ride.
"We are excited to have the four-person gyroscope in Pigeon Forge. It is an exhilarating experience to feel what astronauts may feel while navigating and venturing through space," said Shaffer.  "It is a great addition to our exhibits, especially in the way that it provides both excitement and an opportunity to learn something new."
To learn more about WonderWorks and the new Astronaut Training Challenge, visit www.wonderworkstn.com.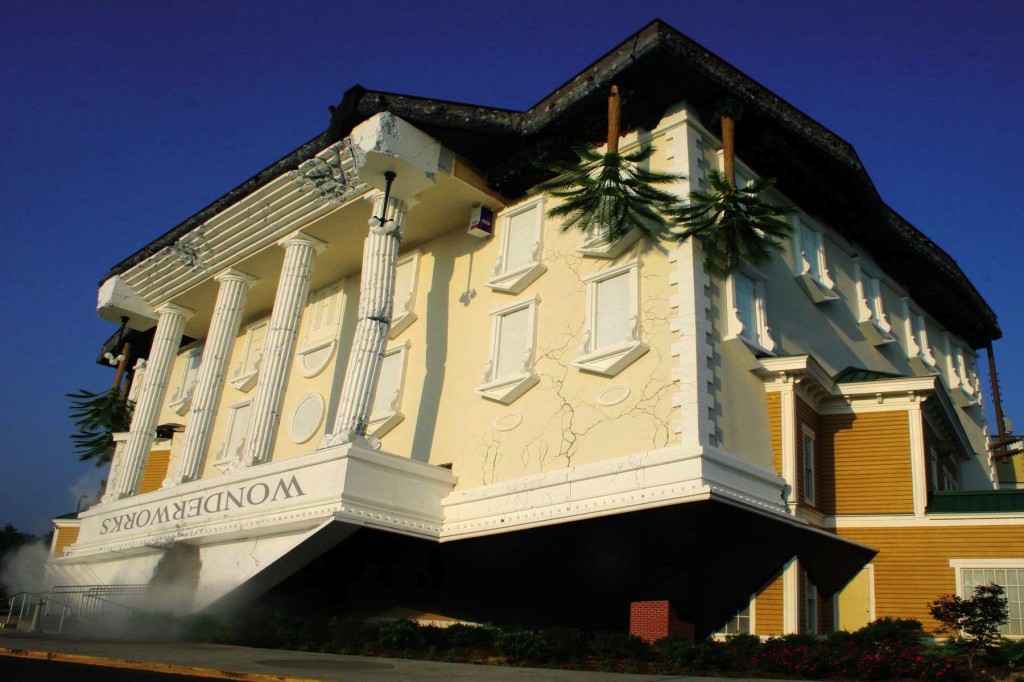 #
The WonderWorks attraction is an "amusement park for the mind," combining education and entertainment in more than 100 hands-on exhibits that will spark the imagination and stimulate the mind. Visitors to the attraction will enjoy a variety of experiences including being blown away by 65 mile-per-hour hurricane-force winds, maneuvering the controls of a NASA spacecraft to land the shuttle, lying on a bed of 3,500 nails, piloting a fighter jet, riding a 360-degree virtual roller coaster, engaging in virtual combat in the army training simulator, climbing a 50-foot-tall ropes challenge course, competing in a game of laser-tag and much more.
Contact:
Jackie Vasquez
Corporate Director of Sales and Marketing
WonderWorks Corporate Office
(407) 513 – 9580 x227