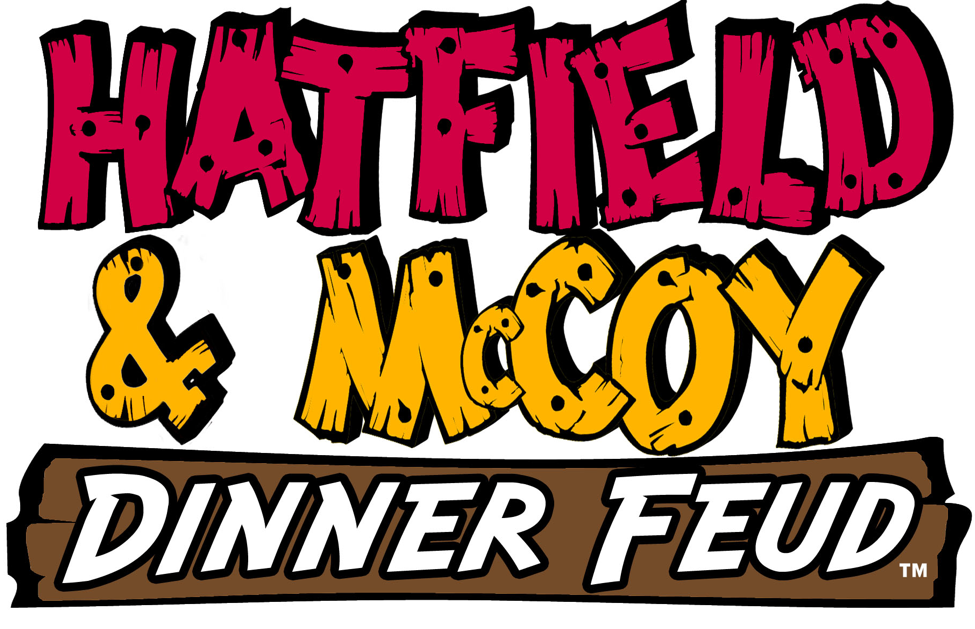 FOR IMMEDIATE RELEASE
CONTACT:  Deborah Fee Newsom, (865) 414-6887 or
(865) 774-8877;  [email protected]
Book Signing With Authentic Hatfield at "Hatfield and McCoy Dinner Feud"
Pigeon Forge, Tenn., April 21, 2016 — Have you ever wanted to eat with the Hatfield's of the famous Hatfield-McCoy feud? Now is your chance. Jack Hatfield will be visiting Pigeon Forge, Tenn., on Tuesday, April 26 and Wednesday, April 27 from 4:00 to 8:30 p.m. in the lobby of the Hatfield and McCoy Dinner Feud Theater to sign his Hatfield Clan Cookbook, "Eat'n with the Hatfield's."  Books will be on sale at The Hatfield and McCoy Dinner Feud and the public is invited.
Jack Hatfield has put together treasured family recipes used from the Hatfield clan. Inside this cookbook is a collection of recipes passed down through generations of direct descendants of The Hatfield Family (of the famous Hatfield & McCoy family feud) and friends. These recipes are a mixture of old and new recipes, some with a modern twist.  There is also a collection of photos, facts, and stories about the family history throughout the cookbook.
Author, Jack Hatfield, Jr., received his inspiration for the cookbook while helping clean out his  "Mawmaw's" house a few years ago. During his spring-cleaning he found a drawer full of recipes, which she had collected, from family and friends over the years.  In an effort to preserve the family history, he decided to share his family's recipes and preserve the family history by publishing a cookbook.  Hatfield said, "Our recipes are mouth waterin', finger lickin', knee slappin,' home cookin,' GOOD!"
Show tickets are available for The Hatfield and McCoy Dinner Feud by visiting www.HatfieldMcCoyDinnerFeud.com or calling (865) 908-7469 (SHOW).  The Hatfield and McCoy Dinner Theater is located at 119 Music Road between traffic lights 0 and 1 on the Parkway in Pigeon Forge between WonderWorks and the Titanic.
The "Hatfield and McCoy Dinner Feud™" is a hilarious hit production inspired by real-life events that will put an 'All You Can Eat' four-course mountain feast in people's bellies and a smile on their faces as they watch a lively talent competition between Pa Hatfield and Ma McCoy and their clans where the battlefield is the stage. This two-hour live show offers loads of laughs including a rowdy battle at a barn dance, extraordinary country, bluegrass, and gospel vocal and instrumental musical performances, and award winning hillbilly musicians, cloggers, and fun barnyard animals.  The feud is kicked-off most every day at 5 p.m. and 8 p.m. nightly with occasional 2 p.m. matinees, and guests of all ages in the audience are encouraged to support their own side of Hatfield or McCoy "kinfolks."
This feudin' show comes with a Granny's 'All You Can Eat' mountain feast, served by a hillbilly waiter or waitress.  Granny's menu includes: Feudin' Fried Chicken, Open Pit Pulled-to-Pieces Pork Barbecue, Southern Style Creamy Soup, Smashed Mashed Taters, Buttery Corn on the Cob, Ma's Hot Homemade Bread, Daisy's Blue Ribbon Coleslaw and Granny's Famous Specialty Desserts. A vegetarian option is also available upon request.
The Fee/Hedrick Family Entertainment Group, one of the largest show production companies in the southeast, also owns and produces other major shows in the Smoky Mountains including "The Comedy Barn®", "The Smoky Mountain Opry™," and "Magic Beyond Belief™" starring Darren Romeo. The Company also owns Happy Days Diner and SeePigeonForge.com, a vacation package website company.
The Fee/Hedrick Family Entertainment Group is currently running a combo deal for a show ticket to "The Hatfield and McCoy Dinner Feud™" for $54.95 plus tax and for only $19.95 plus tax add on to purchase a ticket to "The Smoky Mountain Opry™," "The Comedy Barn®", or "Magic Beyond Belief™ starring Darren Romeo." With the purchase of a combo deal adult show ticket children 11 and under are free for the second show. The child's rate for "The Hatfield and McCoy Dinner Feud™" is $19.95 plus tax.  Group rates are available for groups of 15 or more.  For more information about the show, visit www.HatfieldMcCoyDinnerFeud.com or call (865) 908-7469 (SHOW). +++