PIGEON FORGE, Tenn. (Oct. 22, 2014) – Construction crews today placed the final spire atop Dollywood's DreamMore Resort's entrance tower, marking an important milestone for the stunning 307-room property, which opens summer 2015 next door to Dollywood's award-winning theme parks. Officials also announced the first two members of the resort's management team.
During today's topping out ceremony, crews finished the last major project on the resort's iconic outside profile. Attention now will focus inward as construction continues on the property's spacious guest rooms and family-friendly public areas.
Amy Owenby, Dollywood's vice president of hospitality, also introduced the first two members of the resort's staff.
Kevin Osborn was appointed as general manager of Dollywood's DreamMore Resort after spending many years in leadership roles within Marriott International. Cordelia Marzak joins the team as director of sales and marketing. Marzak joins the team after her tenure with JHM Hotels in Orlando.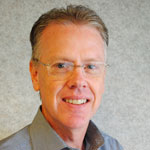 "With the addition of Kevin and Cordelia and their exceptional knowledge of the resort industry, we continue to position Dollywood's DreamMore Resort as a premier family destination," said Owenby. "Kevin's varied experiences within leading hotels in the industry offer him a unique vantage point of how to best serve and entertain Dollywood's future resort guests. His expertise will provide us with a strong foundation as we move closer to opening our first resort."
A seasoned veteran of the hospitality industry, Osborn worked more than 27 years with Marriott International. During his time with the company, he served as resident manager for New Orleans Marriott, general manager for the Milwaukee Courtyard Marriott and general manager at Marriott's GE Healthcare Institute and Conference Center. He also was general manager of The Fountains Resorts and Lake Eve's Resort in Orlando. He started his career as a night auditor at the historic St. James Hotel in his hometown of Red Wing, Minnesota, after graduating from the University of St. Thomas in St. Paul.
"Cordelia dreamed of one day being able to come home to work at a world-class resort," Owenby continued. "As a native of East Tennessee, she understands the distinctive features of this region which make it such an attractive vacation option for families. The knowledge she has gained during her career will serve us well as we develop Dollywood's DreamMore Resort in to the world-class destination in which she always dreamed of working."
A native of Rogersville, Tennessee, Marzak most recently served as area director of sales for five properties owned by JHM Hotels in Orlando. Prior to that, she was sales manager for Holiday Inn Orlando North.
Dollywood's DreamMore Resort is the ultimate Smoky Mountain vacation destination. Surrounded by the beauty of nature, but just minutes away from Dollywood's award-winning theme parks, DreamMore Resort is inspired by Dolly Parton's warm childhood memories of growing up in the Great Smoky Mountains, and on her family's front porch.
Here, families can trade in the distractions of daily life to share stories, celebrate memories, and create new ones. Resort guests will receive exclusive park privileges like door-to-door shuttle service to Dollywood parks. Plus, with premium amenities like indoor and outdoor pools, landscaped gardens, and a sit-down restaurant, salon and spa, there's something fun for every member of the family.
Dollywood's DreamMore Resort is the second capital investment in a 10-year plan that includes more than $300 million in future developments for The Dollywood Company. FireChaser Express, the first project in the development plan, opened at Dollywood theme park in March 2014.
For more information about Dollywood's DreamMore resort and to be among the first to obtain updates and reservation information, please visit www.dreammoreresort.com and become a member of the Founders Club.
About The Dollywood Company: A highly awarded and widely recognized leader in the amusement industry, The Dollywood Company consists of the 150-acre Dollywood theme park; the 35-acre Dollywood's Splash Country; Dollywood Cabins; and Dollywood's DreamMore Resort, scheduled to open in 2015. As unique as its namesake and owner Dolly Parton, Dollywood is the 2010 Applause Award winner, the theme park industry's highest accolade; winner of nearly 30 Golden Ticket Awards; and recipient of 22 Brass Ring Awards for Live Entertainment (more than any other theme park in the world). In 2014, Dollywood was named a top three theme park by USA Today. Open nine months a year (late March through early January), Dollywood offers rides and attractions, shows, and a dozen crafters authentic to the East Tennessee region. Dollywood's Splash Country, recognized by the Travel Channel as one of the country's most beautiful waterparks and named 2009's Must-See Waterpark by the International Association of Amusement Parks & Attractions, operates from Memorial Day to Labor Day. Dollywood Cabins offers luxurious cabin accommodations overlooking Dollywood. Opening in 2015, the 307-room Dollywood's DreamMore Resort will provide guests spectacular mountain views and family-friendly amenities next door to Dollywood theme park and Dollywood's Splash Country. For more information, call 1-800-DOLLYWOOD or visit dollywood.com. Operating days and hours vary.
#
Contacts
The Dollywood Company
Pete Owens, 865-428-9486 or 865-755-7972
Public Relations Director
Wes Ramey, 865-428-9484 or 865-640-3805
Publicist
For B-roll, photography and more information, visit the Dollywood Media Room at http://www.dollywood.com/Media/Media-Room.aspx.