Great Smoky Mountains National Park invites the public to celebrate the National Park Service Centennial with Music in the American Wild for two live performances of music from eleven composers and seven performers, all affiliated with Eastman School of Music in upstate New York. The group is traveling to various National Parks in the country and will play two concerts in the park on June 14 and June 15.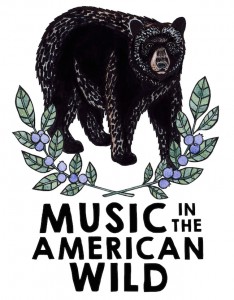 On June 14, the performance will be at Purchase Knob near Maggie Valley, N.C., at 6 p.m. Parking is limited, so reservations are required at https://musicinthesmokies2016.eventbrite.com.
On June 15, the performance will be at the Cades Cove Amphitheater at 7 p.m. and does not require a reservation. Both programs are free. These concerts are the premiere of music being played in the places that inspired the compositions. The seven performers play flute, clarinet, horn, violin, viola, cello and percussion.
"We are excited to celebrate the NPS Centennial with Music in the American Wild," said Park Superintendent Cassius Cash. "National Parks have inspired many artists over their 100 year history, and listening to original compositions inspired by places like Great Smoky Mountains National Park surrounded by natural beauty is a unique opportunity."
Music in the American Wild is part of the Imagine Your Parks grant initiative from the National Endowment for the Arts created in partnership with the National Park Service to support projects that use the arts to engage people with memorable places and landscapes of the National Park System. More information about the project is at www.musicintheamericanwild.com.
-NPS-
Contact:
Dana Soehn, [email protected], 865-436-1207
Jamie Sanders, [email protected], 865-436-1203