Great Smoky Mountains National Park Superintendent Cassius Cash announced that Clayton F. Jordan has been selected as the next Deputy Superintendent.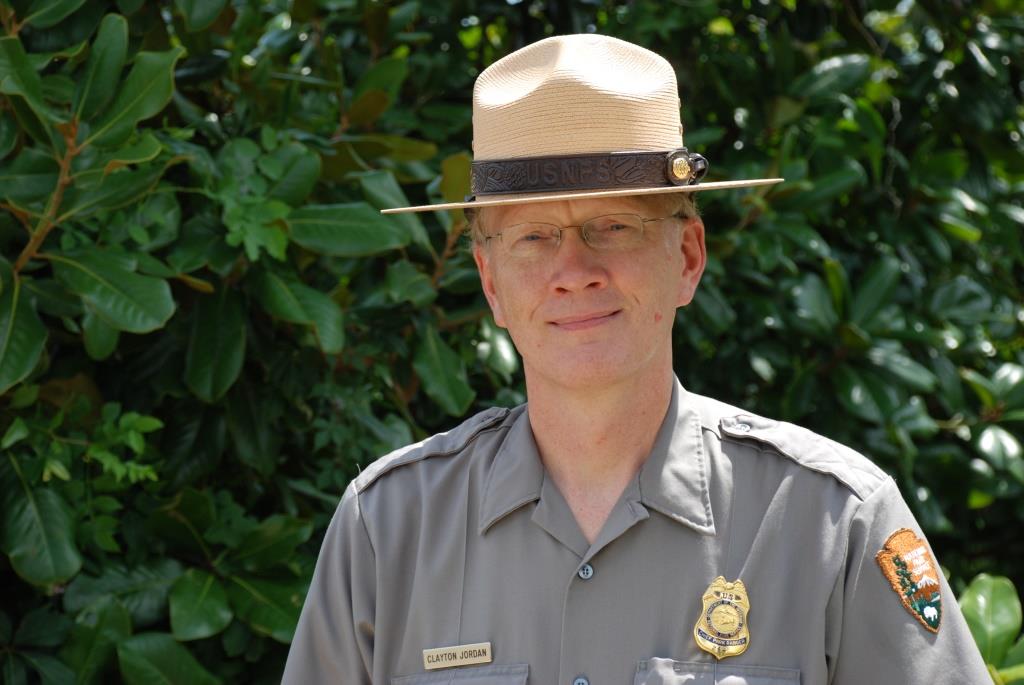 He replaces Patty Wissinger, who passed away in June 2014. Clay is currently the Resource and Visitor Protection Division Chief, where he has served since 2010. He also recently served as the Smokies Acting Superintendent from September 2014 through January 2015 and Acting Deputy Superintendent from May 2014 through August 2014. Clay steps into this permanent role with a tremendous amount of knowledge regarding ongoing issues and park operations along with park partner and community relationships.
"Clay has developed strong leadership knowledge of the overall operations at the Smokies through his service as Acting Superintendent and Deputy Superintendent over the last 8 months," said Park Superintendent Cassius Cash. "Clay has been nationally recognized for his strong leadership within the resource and visitor protection leadership ranks as well as with our local partners and the employees here at the Great Smoky Mountains. I look forward to having Clay as my leadership partner as the National Park Service moves into its second century of service!"
Clay has 29 years of service in park resource and visitor protection operations. Prior to coming to the Smokies as Chief Ranger in 2010, Clay served in several supervisory park ranger positions, including Chief Ranger at Gulf Islands National Seashore and Deputy Chief Ranger at Shenandoah National Park. Prior field assignments included positions at Fire Island National Seashore, Olympic National Park, Cape Cod National Seashore, and Mount Rainier National Park.
Clay's career also includes two notable temporary details where he provided leadership beyond park boundaries. Clay served as the Acting Regional Chief Ranger for the thirteen-state Northeast Region for eight months in 2005 and also as a Deputy Incident Commander within the Unified Command, tasked with directing the Mississippi Canyon Oil Spill Response along the Mississippi, Alabama, and Florida Panhandle coast.
"I am honored to have the opportunity to fill a new role within the team while continuing to work with such an outstanding cadre of staff, volunteers, and partners who are each dedicated to providing great stewardship of this tremendous park," said Deputy Superintendent Clay Jordan.
A native of New York, Clay possesses a Bachelor of Science degree in Outdoor Recreation and Park Administration from the University of Massachusetts at Amherst. He and his wife, Ann, reside in Seymour with their two children, Skylar and Hannah.
—
Public Affairs Office
Great Smoky Mountains National Park
107 Park Headquarters Road
Dana Soehn, 865-436-1207 (office), 865-712-4928 (mobile)
Brent Everitt, 865-436-1203 (office), 865-414-6735 (mobile)