ConventionSouth names it a 'Top New or Renovated Meeting Site' for 2014
PIGEON FORGE, Tenn. (December 2013) – The scale, quality and potential impact of the LeConte Center at Pigeon Forge already have earned it an accolade in the meetings industry.
ConventionSouth Magazine, a trade magazine that has covered the meetings industry in the South for more than 30 years, has given Pigeon Forge's newest showplace a 2014 Top New or Renovated Meeting Site Award.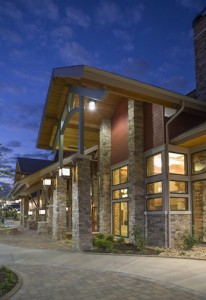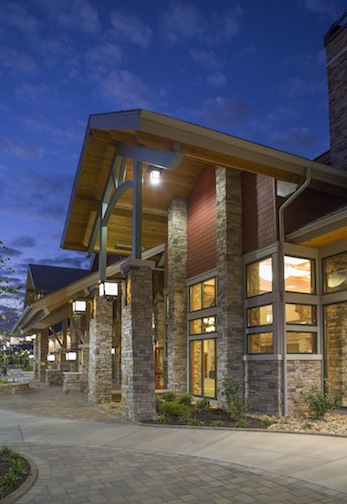 "After a lengthy review of what the LeConte Center at Pigeon Forge now has to offer meeting planners and attendees, we feel it indeed displays a superior commitment to providing groups with the top-of-the-line amenities and service that they require," said Associate Publisher Marlane Bundock.
The magazine selected 50 facilities from 14 states, south along the Eastern Seaboard from Maryland to Florida and west to Texas and Oklahoma. The magazine will feature them in its December issue.
"We're in some amazing company, including the $500 million Music City Center in Nashville and the Buena Vista Palace Hotel & Spa in the Walt Disney World Resort in Orlando," said Leon Downey, executive director of the Pigeon Forge Department of Tourism.
The LeConte Events Center opened in October and is administered by the city's tourism department.
The $45 million multi-purpose building is designed to attract trade shows, competitive events, special events, festivals and large assemblies that will draw overnight visitors to Pigeon Forge.
Its first booking, the International Gift Exposition in the Smokies/Souvenir Super Show earlier this month, filled the 232,000-square-foot building and drew approximately 10,000 people to Pigeon Forge and surrounding Sevier County.
#
Contact:
Tom Adkinson, APR
615-341-8796