PIGEON FORGE, Tenn. (January 2015) – Pigeon Forge's events center in its first year pumped multiple millions of dollars into the local economy and had an estimated attendance of more than 250,000 people.
Independent research on just three of the 25 events to date – the National Quartet Convention, the Celebrators Conference and the Fall Rod Run – estimated $24.2 million in local spending, primarily for lodging, dining, attractions and shopping.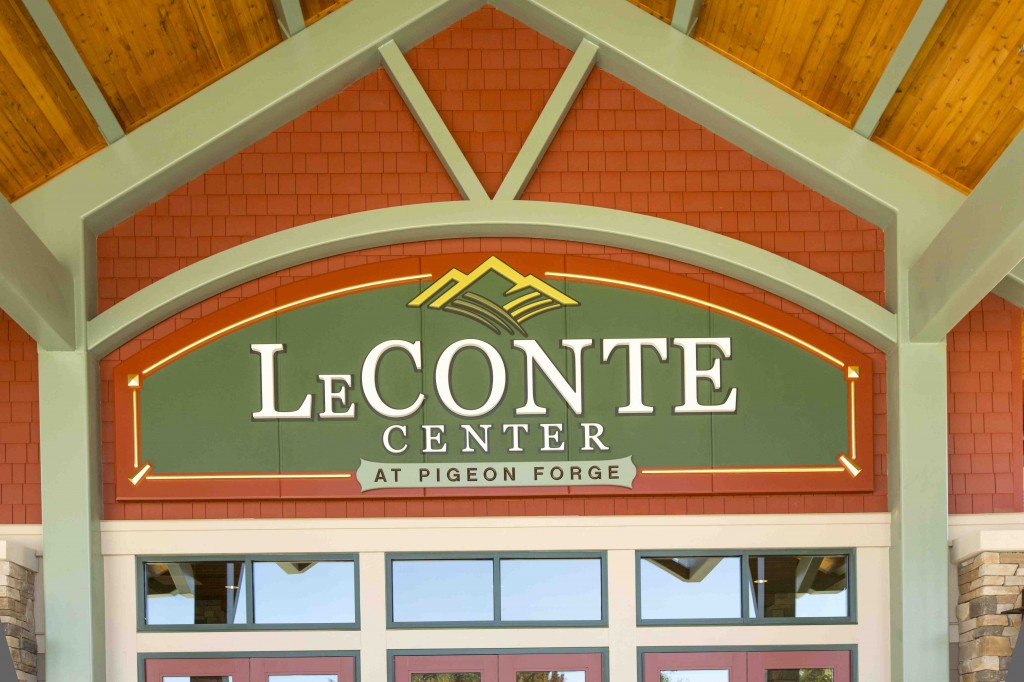 Those three events delivered an estimated $2.4 million in taxes to Pigeon Forge, Sevier County and the state of Tennessee.
The first major event in the LeConte Center at Pigeon Forge was the International Gift Exposition in the Smokies/Souvenir Super Show, a five-day show in November 2013.
It was followed by a mix of events that included religious conferences, other tradeshows, concert events, city-sponsored special events and athletic competitions.
"The purpose of the LeConte Event Center is to attract people to Pigeon Forge who will stay overnight and patronize businesses in many sectors of our economy. It is fulfilling its mission in a grand fashion," said Leon Downey, executive director of the Pigeon Forge Department of Tourism.
Downey pointed to the wide variety of events in the building as another indicator of success.
"The LeConte Event Center is flexible and adaptable to many types of events. Show producers have sought us out, and many booked multi-year contracts right away," Downey said.
Downey labeled the National Quartet Convention as the "blockbuster event of the year."
That event, known by its NQC initials, filled the LeConte Event Center for seven consecutive days of gospel music concerts. NQC executives said approximately 40,000 individuals came to Pigeon Forge for some part of that week.
Majority Opinion Research, an Atlanta marketing research firm, will study 10 events from the facility's first year to determine their estimated economic impact.
Findings from just the first three completed studies estimate event attendee spending at $24.2 million, which generated more than $453,000 in Pigeon Forge taxes, more than $585,000 in Sevier County taxes and more than $1.4 million in state taxes.
"We asked NQC attendees whether they planned to return, and 47 percent of them said they planned to visit us again independent of NQC," Downey said.
Facility manager Phil Campbell said more events will be researched in 2015.
"The cumulative picture will help us identify the types of events to pursue for open dates," Campbell said.
The LeConte Event Center is a 232,599-square-foot facility located along the Little Pigeon River and beside the Pigeon Forge Greenway in the middle of Pigeon Forge.
Its primary feature is a 100,500-square-foot, clear-span hall. It also includes a 12,000-square-foot multi-purpose hall and up to 14 multi-purpose rooms that range from 500 to 2,000 square feet. It has adjacent parking for 1,600 vehicles.
Information about the LeConte Event Center and all aspects of visiting Pigeon Forge is at LeConteCenter.com and MyPigeonForge.com.
#
Contact:
Tom Adkinson, APR
615-341-8796