PIGEON FORGE, Tenn. (October 2014) – The Old Mill, a gristmill built in 1830 and still grinding corn today, now has something in common with the Colonial Williamsburg Foundation, the Independence Hall Association, the Bermuda National Trust, the Golden Gate National Parks Conservancy and Nashville's Ryman Auditorium.
All are recipients of the Phoenix Award from the Society of American Travel Writers (SATW).
Phoenix Awards recognize conservation, preservation, beautification and environmental work that benefits the growth and appeal of travel destinations.
"SATW Phoenix Awards are rare," said freelance writer Katy Koontz of Knoxville, Tennessee, who nominated the Old Mill and Old Mill Square and who has written extensively about the Great Smoky Mountains region.
"As I learned the story of the Old Mill and the dedication that the owners have to its place in history, I knew it warranted attention from SATW Phoenix Award judges," she said.
Principal owner Al Blanton and miller Chuck Childers accepted the award from Koontz, Tennessee Gov. Bill Haslam and Tennessee Tourism Commissioner Susan Whitaker at the Tennessee Governor's Conference on Hospitality and Tourism.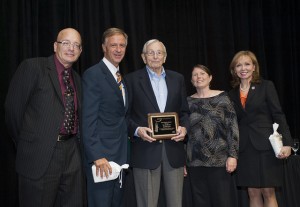 The Old Mill has played a key role in the life of Pigeon Forge.
It originally ground corn and other grains for area farmers and became a regional gathering place. It played a role in the Civil War when the power its turbine generated ran looms to sew Union uniforms, and it later became a source of electricity for a portion of town before general electrification.
In more recent years, the Old Mill Restaurant was built adjacent to the mill and the Pottery House Grille and Café opened nearby. Both restaurants use cornmeal and flour from the mill. Adjacent to the Pottery House are several other retail stores in Old Mill Square that carry a variety of regional and handmade goods.
"The Old Mill and Old Mill Square are great examples of how history can be the foundation for viable contemporary businesses and provide a window into our past at the same time," Koontz said.
SATW began the Phoenix Awards program in 1969. Other institutions and individuals to have received the award include the Central Park Conservancy in New York City, Union Station in Kansas City, the Charleston City Market in South Carolina, the Audubon Institute in New Orleans and Lady Bird Johnson.
SATW is a professional association of travel writers, photographers, editors, broadcasters and publicity specialists, with members throughout the U.S. and Canada. It was founded in 1955.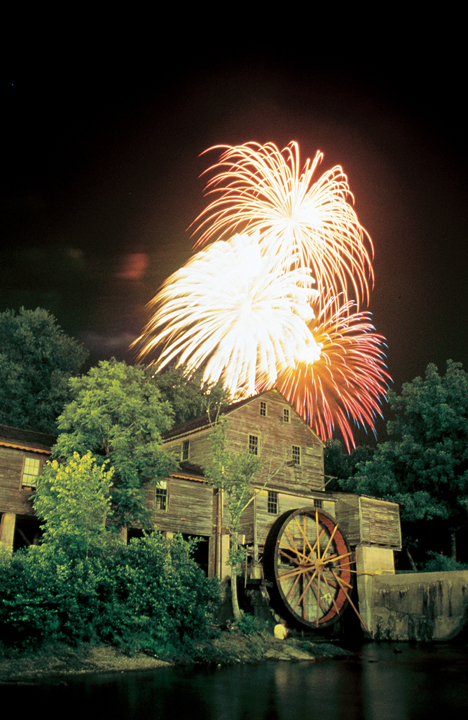 #
Contact:
Tom Adkinson, APR
615-341-8796