PIGEON FORGE, Tenn. (October 2014) – With five major awards leading the way, the Pigeon Forge (Tenn.) Department of Tourism claimed a near-record 14 Pinnacle Awards from the International Festivals and Events Association (IFEA).
Wilderness Wildlife Week received gold Pinnacle Awards as the best green program in the category for events with budgets less than $250,000 and the best children's programming in the category for projects with budgets less than $1.5 million.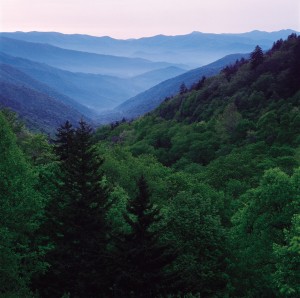 The nature-oriented week also won silver awards for the best community outreach program, best new merchandise and best hat, and a bronze award for best outdoor billboard.
Three other gold Pinnacle Awards were received for best new attendee service, best radio promotion and best organizational website for MyPigeonForge.com.
"It's always gratifying to be recognized by the IFEA Pinnacle Awards, because our events are in contention with some of the biggest and best from around the world," said Leon Downey, executive director of the Pigeon Forge Department of Tourism. "These awards are a true testament to the time and effort put in by the tourism department's special events staff and our community of volunteers."
Other silver Pinnacle awards were received for best cover design for the Saddle Up 2014 program guide and best outdoor billboard for Saddle Up 2014. Additional bronze Pinnacle awards were for best event within an existing event for Saddle Up Stories & Strings, best commemorative poster for Saddle Up and best hat for Dolly's Homecoming Parade.
"Our special events continue to grow and improve with each passing year, and that's because of a dedicated staff, a loyal family of volunteers and the support of our city's administration. When IFEA notices and rewards our efforts, that's something that really makes us proud," said Butch Helton, manager of the special events office.
Other winners this year included the Kentucky Derby Festival in Louisville, Ky., the National Cherry Blossom Festival in Washington, D.C., and the Pro Football Hall of Fame Enshrinement Festival in Canton, Ohio.
International events contending for Pinnacle awards included Sentosa Spooktacular in Sentosa, Singapore, the Ulsan Whale Festival in Ulsan, South Korea, and Canada Day at Canada Place in Vancouver, B.C.
This year's IFEA awards presentation was Sept. 29 in Kansas City, Mo.
#
Contact:
Tom Adkinson, APR
615-341-8796