Program visitation at LeConte Event Center totals 27,800
PIGEON FORGE, Tenn. (February 2014) – Wilderness Wildlife Week, Pigeon Forge's annual salute to Great Smoky Mountains National Park and numerous outdoor recreation topics, relocated to the LeConte Center at Pigeon Forge the last week of January and set a program attendance record of 27,800.
This was the 24th year for Wilderness Wildlife Week and its first year in the new, city-owned $45 million LeConte Event Center.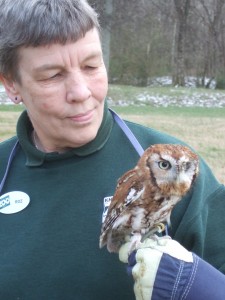 "We booked more than 320 programs over eight days, plus a series of hikes and excursions. Total attendance for the programs, hikes and excursions totaled 27,800, an increase of 3,200 from our previous best year," said Butch Helton, manager of special events for the Pigeon Forge Department of Tourism.
That was despite a day of inclement weather that cut into local visitation and reduced the number of hikes available.
"The LeConte Event Center was busy every day, and we had 546 hikers who enjoyed winter outings in Great Smoky Mountains National Park," Helton said.
Hike organizers reported that the hikers covered 2,588 miles during the week. This was the 10th year hiking records were kept, and the cumulative total of miles hiked is 26,406.
The week's programs included photography workshops, wildlife lectures, mountain music mini-concerts, crafts classes and special sessions for children.
More than 200 experts – nature photographers, biologists, raptor rehabilitators, social historians, musicians and just plain folks who grew up in the Smokies – donated their time to lead the programs.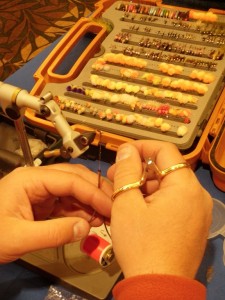 New for 2014 was a daylong series of programs about mountain trout, fly-fishing and fly-tying. Southern Trout, an online magazine, lined up the experts for those presentations.
Visitors came from throughout the U.S., plus the U.K. and Canada.
"It's easier to list the states from which we didn't have visitors," Helton said. "We have visitors from 41 states – all except Delaware, Idaho, Hawaii, Maine, Montana, New Mexico, Nevada, Oklahoma and Oregon."
Wilderness Wildlife Week, named 10 times as a Southeast Tourism Society Top 20 Event, is a part of Pigeon Forge Winterfest, which starts in November and goes through February. Dates for 2015 are Jan. 24-31.
Pigeon Forge completes Winterfest with Saddle Up, a celebration of cowboy poetry, western music and chuck wagon cooking, Feb. 19-23.
Information about all aspects of visiting Pigeon Forge is at www.MyPigeonForge.com or by calling 800-251-9100.
#
Contact:
Tom Adkinson, APR
615-341-8796