PIGEON FORGE, Tenn. (Oct. 16, 2013) – Tourism officials and business owners in Pigeon Forge celebrated as the National Park Service announced that Great Smoky Mountains National Park will be open Oct. 16-20.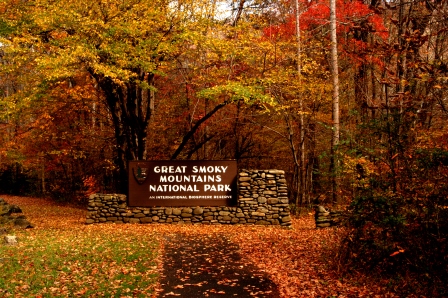 The park had been closed for 15 days due to the partial shutdown of the federal government, a situation that adversely affected Pigeon Forge and other gateway communities in Tennessee and North Carolina.
The state of Tennessee, Sevier County and Blount County are donating $300,500 to the National Park Service for five days of operation under a plan Tennessee Gov. Bill Haslam brokered.
Haslam also has been working with North Carolina Gov. Pat McCrory to reopen the park. North Carolina has expressed interest in providing financial support.
"This is good for everyone," said Leon Downey, executive director of the Pigeon Forge Department of Tourism. "Autumn's beauty in the Great Smoky Mountains is a major reason October is our second-busiest month of the year. We thank everyone involved in this short-term arrangement and look to Washington to address the long-term issue."
The national park costs $60,100 to operate per day, according to the National Park Service. Sevier County has sent $300,500 to NPS to open the park for five days.
The state is paying 80 percent of the cost in the form of a $240,400 tourism grant to Sevier County, with Sevier and Blount counties funding the remaining $60,100 to fully fund operation of the park for five days.
"We are grateful that our Blount and Sevier county neighbors and the states of Tennessee and North Carolina have offered to support reopening the park," said Park Superintendent Dale Ditmanson.
Due to the lack of appropriations from Congress, the Department of the Interior was forced to close all national parks across the country and furlough more than 20,000 National Park Service employees who ensure the safety of visitors and the security of the resources.
Responding to the economic impacts that the park closures are having on many communities and local businesses, Secretary of the Interior Jewell announced last week that she would consider agreements with governors who indicate an interest and ability to fully fund National Park Service personnel to re-open national parks in their states.
"This is a practical and temporary solution that will lessen the pain for some businesses and communities in Tennessee during this shutdown," Jewell said. "We want to re-open all of our national parks as quickly possible for everyone to enjoy and call on Congress to pass a clean continuing resolution to open the government."