LeConte Center at Pigeon Forge opens way to 'new generation' of events
PIGEON FORGE, Tenn. (November 2014) – Wallace Hardware in Morristown is relocating its semi-annual dealer market for the fifth time because of continuing growth, this time moving to the LeConte Center at Pigeon Forge.
Wallace Hardware has presented dealer markets since 1967 and has moved to progressively larger venues.
The Meetin' at the Mountain Dealer Market's new home provides "an opportunity for a new generation of shows," according to Richard Snowden, senior vice president for marketing at Wallace Hardware.
Snowden expects the Dec. 2-4 market to involve at least 1,000 people who will staff and visit the 300-booth tradeshow. A spring show will be in April.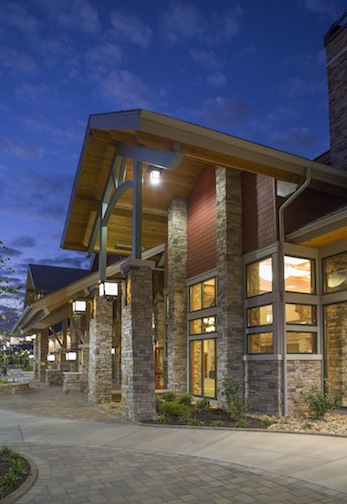 Wallace Hardware, which opened in 1922, began its dealer shows in its own warehouse in 1967. After several years there, it moved to space at Walters State Community College. It outgrew that location quickly, moved to the Mills Auditorium in Gatlinburg and then to the Grand Convention Center in Pigeon Forge. For the last 20 years, it has been at the Gatlinburg Convention Center.
"We needed more space, and we have it in Pigeon Forge," Snowden said.
The show allows Wallace's retail customers to meet directly with approximately 300 vendors to gather information about industry trends and new products. It will occupy the largest space in the LeConte Event Center, the 100,500-square-foot LeConte Hall.
Wallace is a wholesale hardware distributor that serves independent hardware stores, lumberyards and home centers in 10 states.
"The Meetin' at the Mountain has been important to Sevier County for decades, and we wanted to keep it here. We're glad to have dates for both the spring and fall shows every year," said Phil Campbell, facility manager of the LeConte Event Center
The LeConte Event Center opened in October 2013 and has been the site of tradeshows, athletic competitions, concerts, denominational gatherings and other events.
#
Contact:
Tom Adkinson, APR
615-341-8796