Pigeon Forge to honor all service members before launching Winterfest celebration
PIGEON FORGE, Tenn. (October 2013) — Vietnam War veteran and Pittsburgh Steelers football legend Rocky Bleier will be the grand marshal of Pigeon Forge's third annual Salute to Veterans Parade.
The parade is Tuesday, Nov. 12, and is the lead-in to the city's Winterfest Kickoff event. It will start in the south end of Pigeon Forge and finish at Patriot Park.
Kickoff activities include speeches by city officials, live entertainment, fireworks and the traditional flipping of the switch to turn on the city's 5 million Winterfest lights. The celebration starts an award-winning season that continues through Feb. 28, 2014.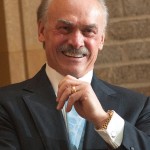 Bleier was drafted twice after graduation from Notre Dame – first by the Pittsburgh Steelers and then by the U.S. Army.
He entered the Army after his rookie NFL year, volunteered for Vietnam duty and was severely wounded in 1969. He staged an improbable comeback from his war wounds with the Steelers, became one of his team's all-time leading rushers and played on four Super Bowl championship teams from 1971-1980.
"Rocky Bleier is an inspiration to anyone facing adversity," said Leon Downey, executive director of the Pigeon Forge Department of Tourism. "We are honored to have him pay tribute to our veterans by being grand marshal of our Salute to Veterans Parade."
The parade will begin at 4:30 p.m. at Jehu Street and proceed north to Patriot Park, lasting approximately one hour.
Winterfest Kickoff festivities at Patriot Park include the illumination of the Winterfest lights at approximately 6 p.m., fireworks, a children's play area, musical entertainment and food vendors. Guests are invited to bring lawn chairs for the Patriot Park activities.
The evening will conclude with complimentary rides on the Trolley Tour of Lights, starting at 8 p.m., to view light displays throughout Pigeon Forge.
Information about all aspects of visiting Pigeon Forge is available at MyPigeonForge.com or by calling toll-free 1-800-251-9100.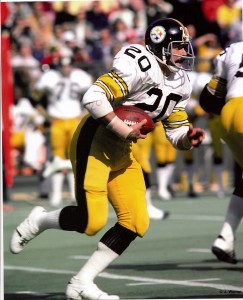 #
Contact:
Tom Adkinson, APR
615-341-8796